3 Good Reasons Why You Should Revamp Your Website
August 9, 2017 Crystal Mateo
These days, your audience's first impression of your business is based solely on your website, so revamping your website isn't a task to take lightly on. Keeping your website up-to-date is a major step as having a website in the first place. It requires lots of time and potentially money. However, it's important to note that redesign doesn't necessarily mean you need to change every single aspect and graphic design elements on your website. In fact, when you revamp your website, it simply means making it more attractive and more functional to get a better user experience. After all, your website is one of the greatest elements in your marketing strategy.
There are some businesses out there that don't really care about their website much or don't realize that it's already outdated. There are a lot of reasons why you need to revamp your website, where some are even more compelling than others. Here, we've listed three good reasons why it's time for a website redesign.
#1 Keeping Up with Technology
Technology is rapidly changing, and there are still some website platforms that could not easily keep up with the progressing technology. If your website is built on a website platform that was built some years ago and hasn't been updated since then, you should definitely consider revamping your website. The updated technology might offer better features that are much preferred by your visitors. When you don't redesign your website, you'll be much more open to security breaches, and that's not something you want to happen to your website. If you think you're a bit outdated, better start redesigning your website so that you can adapt quickly to the new and changing technology.
You should also understand the fact that you might use third party tools in your website to improve its functionality, however, if they are completely outdated and not working correctly, then those devices will become a huge disadvantage to your website. Therefore, redesigning your website and adding new versions of third party tools is a must. The number of new technologies that can be integrated into your website is growing, and reviewing your website is the initial step towards harnessing these technologies.
#2 You Want to Shake Things Up
If you think your website is starting to look a little dull, then chances are your website visitors think the same thing as well. A fresh design may be just what you need to stir up a little excitement on your website. If you revamp your website, this gives you the perfect opportunity to upgrade its look and feel. But you don't want to change your current branding entirely. Make sure your customers can still recognize who you are as a business when they visit your website.
When you maintain the same color palette, typography, and imagery, it can definitely help lend a sense of familiarity and consistency to your website. Keep in mind that throughout the design process, you should stay true to the core elements of your business. For your customers, your website design is a reflection of your credibility. Recent studies have shown that consumers are more willing to spend more money and trust on businesses that have a great website design. This indicates that a better-looking website increases your chance of getting more visitors to potential customers.
#3 Improving Website Compatibility with Mobiles
A lot of the website traffic comes from mobile devices, so your website needs to be easily navigated on tablets and smartphones. The growing number of mobile devices provides an excellent opportunity for you to scale up your business. Google ranks mobile websites based on how it responds. The better the response, the higher your website ranks. However, there are some instances that your website may stop appearing as it originally did unless you keep a close eye. To ensure that your website loads well across various mobile devices and web browsers, it's important to check on your website once in awhile.
Almost 30% of consumers access websites through mobile, if your website is not responsive, then you will miss out on a lot of potential clients who will be frustrated to see a non-responsive website on their mobiles. The use of mobile devices is an increasing demand, so you need to make sure that your website can be seen on a wide variety of devices, including smartphones, laptops, and tablets. By incorporating a responsive design into your website, you'll guarantee a larger audience reach than you would have with a website seen on desktops.
Website Design is a Valuable Investment
Redesigning your website is probably one of the most powerful things you can do to increase your online presence. It's a powerful communication tool, and if it's difficult for users to communicate with your brand, then you're going to lose a lot of sales. A website helps potential clients find your business quickly on the Internet while giving your business that sense of credibility. When you revamp your website and use a strategic approach to web design, it can help your company improve.
A website redesign can be a challenging task, but partnering with a good web design firm can make the process a lot easier and even fun. Remember, a well-designed website is one of the most effective marketing tools you've ever got, so make the most of it by keeping it updated, fresh, and easy to use. Don't be afraid to keep up with technology, stay connected and make overall improvements for a stronger online presence.
Recommendations
Streamlining Your Social Media Strategy Using Gary Vee's '79/21′ Rule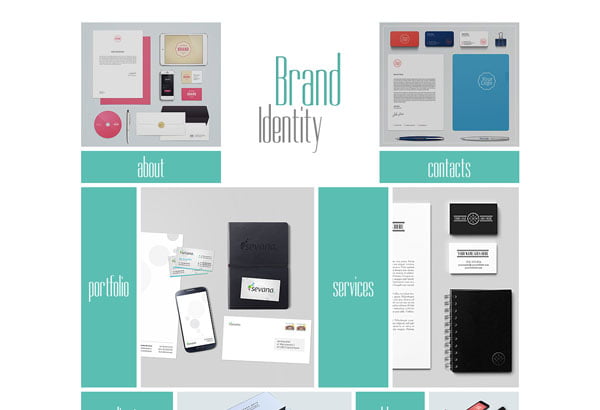 Why a Strong Brand Identity is So Important for Your Business
5 Smart Reasons Why You Should Consider eCommerce For Your Business