3 Techniques For A Successful Social Media Strategy
August 29, 2017 Crystal Mateo
Social media is one of the most important tools for any business. If you use it well, you can generate a strong personal connection with your potential customers. However, marketers often make the mistake of diving into social media without a clear plan ahead. People use social media as an open platform allowing a direct engagement with their visitors. On the other hand, it is an overused platform full of endless noise that can be difficult to manage. The trick here is to build a loyal fan base in social media that are part of the online community. You want to give a sense of belonging that brings people back to your website again and again. While personal interaction is a great way of doing that, it should be combined with an effective social media strategy.
Developing and achieving a successful social media strategy can be quite challenging. It can take several hours and days just to get your first plan altogether. But it's essential to take some time to do it properly. Having an effective social media strategy will drive more web traffic for you, help you build longer client relationships, and improve customer satisfaction, growth and eventually sales. If you want to take advantage of social media, you need to create a clear strategy that takes into consideration what your business is trying to achieve, who your customers are and what your competition is doing.
Establish Your Audience
It is not just about building your audience but establishing who that audience is, and know exactly what they want. You can't create a great social content if you don't know who your target audience is. Target audience is an important part of your overall digital marketing strategy, so you can get some valuable information from the website analytics tool that you are using. The insights you will get includes their basic demographics, visits, and other preferences. There are also some social-media focused tools that will give you better information.
To have a successful social media strategy means understanding who your target audience is and why they use social media in the first place. To do this, you need a combination of both psychographics and demographics. If you already have your own website, there are ways in which you can determine your audience's demographics. For starters, you can go with Google Adwords. However, if you don't have any website yet, find a similar website or a competitor and use that as a basis for your analysis. When you already have an idea of your target audience's age, occupation, location, interests, habits, likes, and dislikes, then it'll be a lot easier for you to target them on any social media platform. The more audience you have, the more conversions you're going to get out of every channel you use to promote your business.
Research the Competition
When it comes to social media marketing, your competition can already tell you a lot about what works well for your business and what doesn't. After all, you're targeting the same customers. If you ignore your competition, then you're giving them a fantastic opportunity to take advantage of a lot of your potential clients. To research your competitors, start by choosing two or three top ones and find out which social networks they're already active on. Study on how they deliver their content online and.what kind of marketing strategy they usually use. Do they talk about their product directly, or do they focus on other things? See how well each of your competitors is doing as this will let you determine which type of strategies will work well for your business.
Researching your competition not only keeps you alert of their activity, but it also gives you an idea of what's working for them so you can try and implement those successful tactics into your own marketing strategy. Look at their number of fans or followers, how many times they post in a day, and at what time. Also, pay attention to the type of content they're regularly posting and how they're responding to their followers. Remember that researching your competitors is meant to give you a general view of how the competition is doing so you can see what you can do to take advantage of that information.
Develop Your Content Strategy
Now that you have a solid understanding of your target audience and the current competition, it's now time to build your content strategy. This isn't about creating detailed content, rather it's implementing key messages that you think will connect with your customers right away. When you create content, break each one down into specific key messages creating a simple messaging strategy. There's nothing wrong with adopting your competitors' messaging strategies, but you need to try and create original messages that set you apart. This will help you build a unique brand recognition. Don't be afraid to get creative with your message. Be exciting, not boring.
In every content marketing strategy, it should include images, videos, infographics, quotes, and quick tips. A successful content will solely depend on your target audience and the social media channels you choose. Keep in mind that sharing contents produced by other people will help you get noticed. There is actually no golden rule when it comes to how much non-promotional content you should share in each of your posts, but for starters, it's best to go on the non-promotional side. Your content strategy may take some time, but it'll be worth it at the end because you'll have an idea of what your audience will be interested in.
Recommendations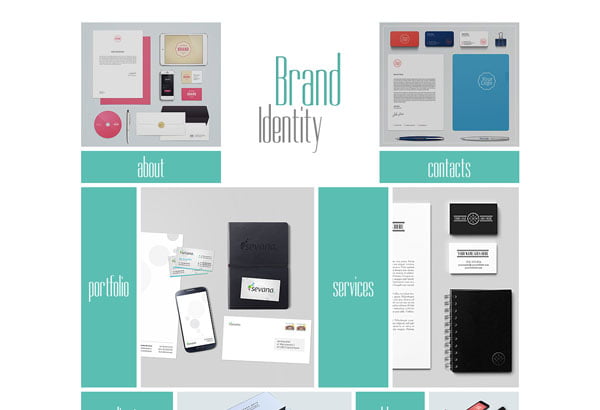 Why a Strong Brand Identity is So Important for Your Business
Understanding the Basics of the Google Tag Manager
Crushing It Big On Instagram Sales: 5 Big Secrets