Curating an 'Artsy' Instagram Feed: What You Need To Know
June 25, 2018 Linkage Interns
Curating, in a more literal sense, has something to do with facilitating, promoting, and organizing displays and exhibits. In this case, Instagram users are the one who curates for their own profiles. As we all know, the social media app is one of the top trending platforms that focus on image and video sharing. Instagram's primary purpose as an app is to share beautiful photos, acting more like of an open picture album. It also has features such as filters, exposure, brightness and the like that can help you emphasize and enhance the image you share.
That said, an Instagram curator has to be someone who is curious, dynamic and driven by a passion for art. Instagram users should at least know how to be a better curator for their accounts. Here are some awesome ways one can maximize their IG-curating skills.
Know the basic photography skills
You don't have to have expensive cameras with you. You can also use your Smartphones but know that one has to have a good sense of how an image should look like.

You have to know the right angle of your subject. Choose what to give emphasis and focus.

Proper lighting is a big help so choose it according to your theme and preference. If on a budget, use natural light rather than expensive camera lights.

Headrooms, Rule of Thirds, Types of shots ( close-up, medium,  extreme close-up, etc.) are photography concepts that can help you take good shots.
Use apps to edit your images.
There are several available applications that you can use to edit photos to add more drama and creativity. Though you can also do it in your cameras, these editing apps are much more comfortable. These are the most commonly-used photo editing apps:
VSCO – best for filters

Afterlight – best for effects

Facetune – best for removing unnecessary things

Skrut – best for symmetry and angles
Things that you should consider in editing an Instagram feed
Color – contrast, saturation, brightness, shadows, and highlights

Background

The theme or background should be appropriate to the subject.

The background should either contrast or correspond with the subject. The contrast should be made in a way that it will not overpower the subject.

Plains are highly suggested background that almost all subjects can fit.
Caption
Choose what best suits the photo

Proper words should also be considered

Choose words/terms that are sensational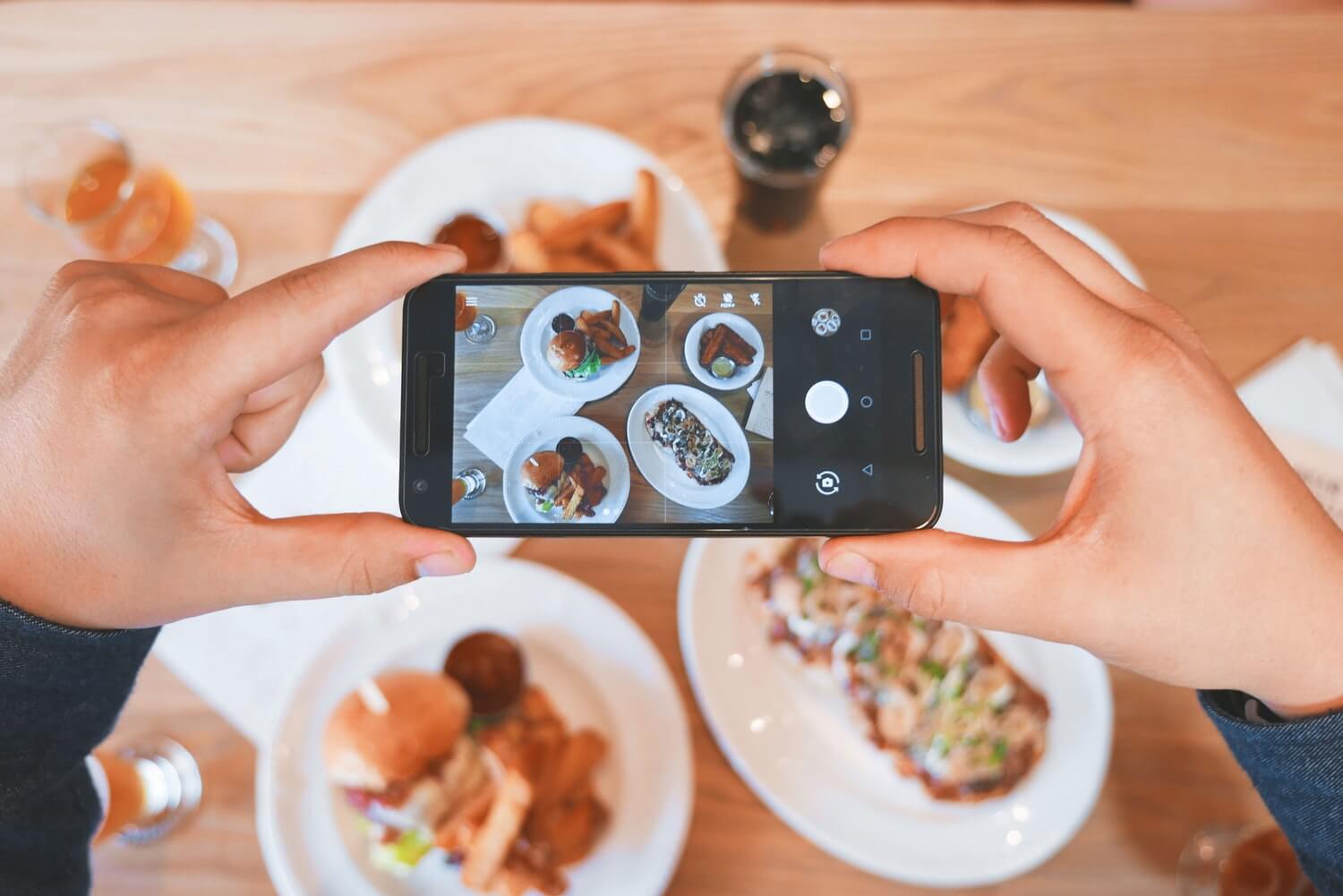 Facilitating, promoting, and organizing
Another key to curate an artsy Instagram feed is to facilitate well and have an organic account. What/who you follow also make up the whole concept of a healthy profile. That way, there is an exchange of value on both ends.
When it comes to image promotion, you can limit your posts to a minimum of one content a day. Posting a photo per day will help your feed to have an appropriate amount of material every day, making your followers and would-be followers interact with the excellent images that you have. This can also help you have a relative measure of traction, and for you to avoid spamming everyone's Instagram feeds. After all, no one wants to see the same profile pop up more than twice a day.
As for your Instagram feed itself, it must be well organized, having the same size, theme, filter, and orientation. Having a uniform feed is one significant factor for your profile to look good as a whole.  Uniformity is the best way to curate an artsy Instagram feed. Choose a theme and filter that will suit your pictures the most. Make it last at least a month or two.
Lastly, make sure to consider the underlying meaning of the Instagram post. This thinking will help create a natural drama for the post, and will also give audiences something to think about and feel once they see your post. Sometimes, the art of the picture is the underlying meaning itself.
Curating an artsy Instagram feed is not just about the visuals; responsibility must also be one of your traits as a curator. You are the goalkeeper of your own account. Choose what you will share, know what the proper caption is, and always remember to "think before you click."— Divine Jerica Tamayo, UC
Recommendations
Streamlining Your Social Media Strategy Using Gary Vee's '79/21′ Rule
5 Productivity Apps You Should Be Using Today
Mobile Advertising Is The New Global Trend