Round-Up of the Latest Google Changes
June 20, 2017 Crystal Mateo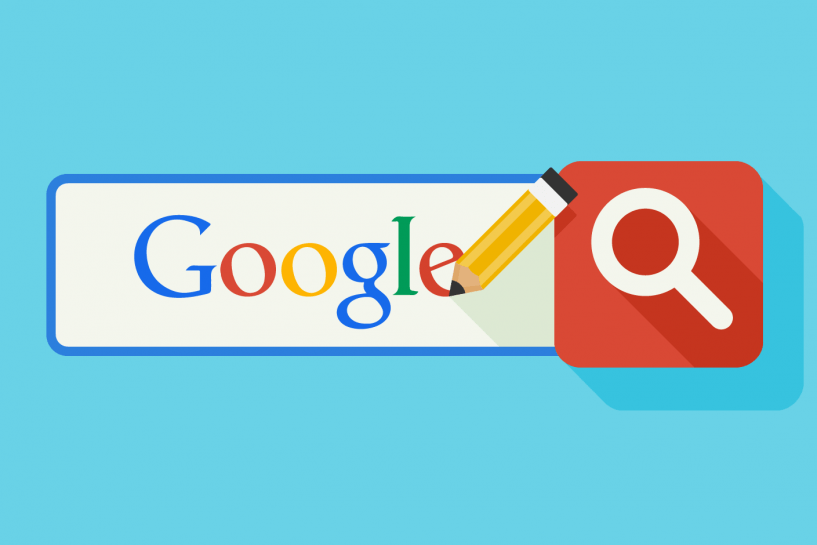 It is not the strongest or the most intelligent who will survive but those who can best manage change.
–Charles Darwin
The digital world is now more advanced and influential than ever before and is now more focused and competitive. Google has a long history of important search algorithm updates that has help in the ranking mechanism of SERPs. It is focused around improving its web search administrations for online users, and when it comes to changes and updates to the Google algorithm, marketers can now increase the ranking of their sites further.
Changes that, although Google has not mostly confirmed them yet, have significantly affected different websites. This outcome happens when Google pulls out large-scale changes to its search algorithms, and these changes have been the topic of many tweets and posts over the past years. We all know how important it is to know what Google changes and updates have appeared. In this post, we are going to summarize some of these changes and see what we can expect in the year 2017.
Added Rich Snippets & Structured Data
Over the years, Rich Snippets have emerged and have been updated for a better and established search result. Google also added numerous types of snippets to provide more information and eye-catching options for users so they could truly take action on that content, rather than standard search results. Schema.org was created in the year 2011 and was introduced by established search engines to establish a set of schemas for an organized, structured data markup on different web pages. This action was meant to make it easier for webmasters to improve their search results and get the most benefits from all their numerous efforts. When information is highly structured and anticipated, it's easier for search engines to organize everything and allows users to engage with your content right from the Search.
All these updates changed the way people see search results pages and made digital marketers develop their search campaigns creatively, which sets them apart from the competition, increase their page ranking and develop additional click through rates.
Google Link Quality Update
An initial speculation of a Google algorithm update was sprawling the news, and according to black hat SEO forums, the developing update was about link quality updates.
Rank Risk Index on the desktop had not shown any abnormal rank fluctuations. However, the index monitoring rank on mobile showed fundamental signs of an update, revealing moderate rank fluctuations. The Rank Risk Index also showed a significant spike in rank movement on desktop as indicated by a risk level. With the rank movement on desktop, our mobile index similarly showed a slight increase in mobile rank fluctuations.
Coinciding with the trends on the Rank Risk Index, the notion still continued to rise. However, Google only offered questionable comments about the constant changes to the rank. Googler Gary Illyes mentioned that certainly, an update had occurred, indicating that all such vague updates shall be called "Fred." Another update on "Fred" has occurred lately, which gives a clarification as to its characteristics. Though Google still did not give enough explanation, Search Engine Land announced that the update targeted websites that are engaged in over-advertising. Which are sites that participate in excessive advertising to drive revenues while providing inadequate and poor content.
As the algorithm continued to change, it became apparent that there was a major ranking competition in the search engine. With a number of reports about rank changes coming in from the SEO community, Search Engine Land announced that the update might have been related to the Panda algorithm.
Ad Layout Changes
Google confirmed that search results pages would no longer display text ads in the right sidebar of a desktop. Rather, as many as four text ads will only be shown in the organic listings, and three text ads will only be displayed at the bottom of the page.
Expanding these text ads and removing the ads from the right side of the Google SERPs puzzled both paid search marketers and a lot of SEO specialists. Some experts also noticed that these changes make organic search engine rankings even more competitive than ever before. While Google will no longer add text ads in the sidebar came as a shock to many, it's been raging for some time.
Google has been testing many changes of this theme for several years now. With so much changes done in SERP layouts and the addition of having up to four ads before seeing the organic results clearly shows how important strategic keyword research is. As a result, SEO specialists need to look for new opportunities in using keywords for a competitive outcome. It's soon to tell, but many are predicting that having fewer ads will lead to higher prices due to a significant amount of supply and demand. What is clear, however, is the fact that advertisers will need to make some major adjustments.
Google Local Ranking Development
According to speculations, there has been a Google update related to a quality change based on how Google removes spammy local results, which will naturally move and alter the look of the local SERP. The Rank Risk Index tracked a Google rank fluctuation which has reached a moderate risk level of 71. The index indicated that Google had actually released an algorithm update.
We know how rankings move around in most search results, especially in the bottom half of page one and on pages two, three, four, five and so on. As time went on, different theories have emerged as to what occurred on the latest Google update. One such theory suggested that the increased fluctuations are responsible for the removal of some URLs relating to Featured Snippets. We all see how SERP fluctuation as being quite common and consistently so. However, data shows that this change, while only affecting a low percentage of Featured Snippets, was not that much of an impact and took on a consistent data improvement.
With further investigation, a lot of data indicated that Google had changed the rankings of some of the most notable E commerce sites like Amazon, Best Buy, eBay and more. Based on several information, the rank fluctuations was actually a result of Google changing its SERP placement for the following distinguished websites.
Recommendations
5 Ways to Breathe New Life to Your Business Blog
The Post-COVID Office Landscape: Setting Up a Safe Workspace
5 Smart Reasons Why You Should Consider eCommerce For Your Business