How Does Social Media Affect SEO Rankings?
October 6, 2017 Crystal Mateo
Social media is a very powerful tool and can drive massive amounts of traffic and sales to your website. However, the impact of social media on SEO has, and probably always will be, one of the most talked about topics in the marketing industry. Specifically, whether social media can really help boost your SEO efforts. This is a question that's been quite debated for years with some of the big names of marketers showing statistical evidence that supports both sides of the argument.
With the rise of social media and its widespread use in strategic approaches, both in big business and within agencies, the question often arises on how social media really affect SEO rankings. This question is sometimes over-generalized by data that shows a relationship between popular social media content and high rankings within the search results. Over the years, it has been stated that social media doesn't affect SEO rankings directly, but there are certain ways in which social media can indirectly improve SEO. Let's break down some of the basic facts first, then explore what the real value is of social media.
How Social Media Helps SEO
Although social media isn't considered a direct Google ranking factor, here are five ways in which social media does actually help your SEO efforts.
Quality Links Means More Share
If you have more shares on social media, then people will have more opportunities to see your content and click on it. A perfect example of a good content creation and promotion strategy is when a web page has achieved competitive keyword phrases. Before, we assumed Facebook shares were a good ranking signal and, therefore, we concluded that Facebook shares would help rankings. What we were unable to see is that it isn't about Facebook shares at all. It was about the links that can come from Facebook shares. If you found an article on Facebook and decided to share it, you must remember that it should be a popular content on social media, which can help attract potential customers. It doesn't matter whether it's on Facebook, Twitter, or Pinterest. If you create high-quality content that gains attention on social media, you're more likely to get links from other websites.
SEO Relies On Social Media
Google reported that about 80 percent of smartphone users perform mobile searches to find products or services near them. In short, location plays a crucial role in user experience, and search engines are paying attention. Social websites such as Facebook make it simple for businesses to leverage locality. These sites offer an opportunity to show their geographic location and make it easy for customers to find a specific product or service. The more that people engage with your business online, the more likely that the search engines will take notice of your business and place you into local SERPs. Not having enough information on social media could lead to a lower SERP ranking. Just remember that the geographic information for your business should match across all platforms and your type of audience.
Create An Audience
You may have the greatest product or service out there, but if people don't know about it, you won't be able to sell. You have to be proactive and reach to people easily. With the rising number of people using social media, its worldwide reach, and its ease of social sharing, social media is a great way to build your online presence and quickly build loyal customers. If you want to be found on the web, you're going to have to up your game. Social media marketing helps create brand awareness, which in fact, increases the likelihood that people will click on your website in Google's search results. Consumers are more likely to turn to companies that they ultimately know and trust. The more important your brand is, the more consumers trust you and the more likely you are to drive more sales. Indeed, social media can be a great and practical way to help you build your business and connect with people who wouldn't have otherwise find you.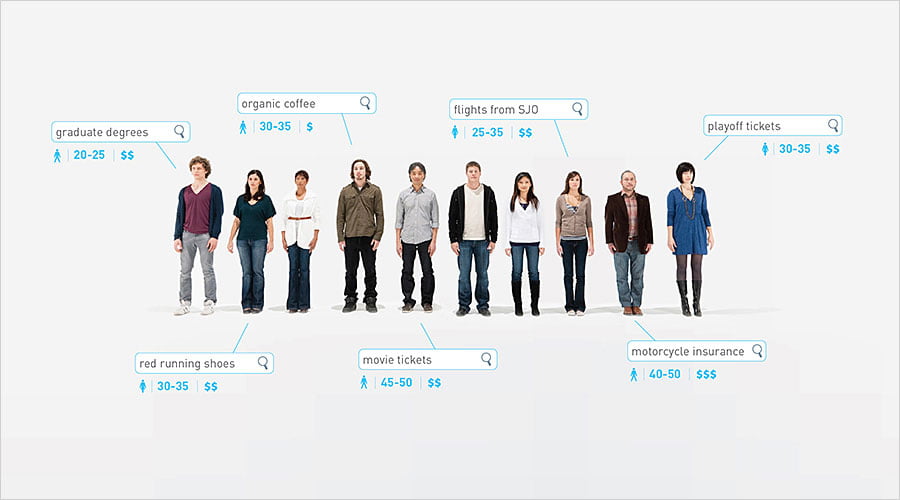 Rank Well in Search Engines
Even if your social media shares may or may not have an effect a web page's ranking in search listings, your social media profiles can definitely influence the content of the search results. In fact, social media profiles are considered to be the top results in search listings for brand names. Social media channels can feel much more personal than web pages, and they're a great way to get a sense of how the company cares for its customers. If a visitor types a specific name of a business in the search engine, its social media profiles will automatically show up along with its official website. If a company can rank not only its website, but its social media profiles as well, then it will take up much more credibility and rise at the top of SERPs. This can help businesses beat out potential competitors concerning visibility. Make sure that all social profiles are active and consistently engaging with audiences. What's most important is targeting the platforms that resonate most with your prospective customers.
Helps With Brand Promotion
YouTube is considered to be the second most-searched search engine there is. However, most of the YouTube search queries have only low commercial-intent, whereas Google brings all the converting customers. But you can still use YouTube to influence your SEO performance positively. You can create videos to promote your product or service, which can help potentially rank in the SERPs. You can also use other social media platforms to improve your content to your audience and be able to acquire more high-quality backlinks. However, a lot of B2B companies have a hard time selling when doing social media marketing in order to help SEO rankings. Generally, people use social media just to share content and promote. Think about their interests and hobbies. And if you can take a different approach, perhaps creating humorous content or something that's a bit different, then you just might get a better engagement.
Conclusion
Social media offers many long-term benefits. It's evidently clear that social media can help your SEO efforts. Even if social media isn't a direct Google ranking factor, it is one of the best ways to promote your business and be found online, which is what SEO is all about. But the direct benefit is quite limited, and the indirect benefit is somehow widely misinterpreted. While social media may not have a direct connection to SEO, it can positively influence your online marketing success. As the number of social media users continue to rise, it's likely that social media will become more powerful in terms of ranking. By producing content that's worth sharing and taking advantage of social media platforms available, you can maximize all the benefits you receive from using social media.
Recommendations
Setting Up Your Launchpad to Business Success
Why It's a Good Idea to Outsource Your Sales Team
How To Effectively Scale a Rock-Solid Social Media Channel Plan