What 2019 Has In Store For Social Media
February 1, 2019 Linkage Interns
Social media had quite the rough run in 2018. With data privacy scandals, algorithm changes, account weeding, and a whole slew of updates, social media networks caused quite the stir. And this 2019, it's all about regaining footing from last year's pitfalls and building upon the good that also came out of it. This means regaining trust, authenticity and focusing on personalization, engagement, visibility, and technological improvement.
It's been a gradual market demand. And what the market demands, the market gets. Now, with the start of a new year, it's time to look at the possible trends to take over 2019.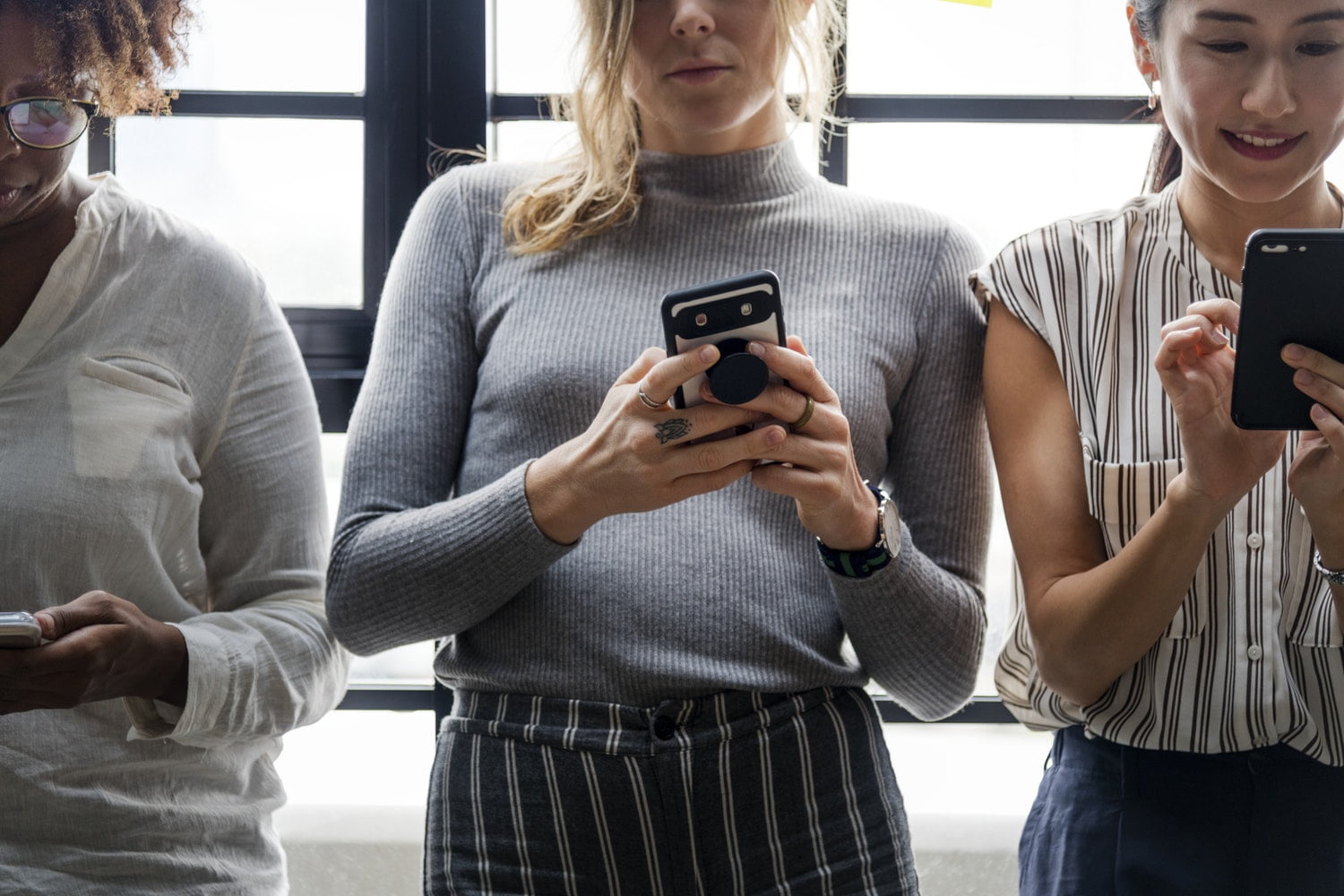 Personalized Marketing
Personalization has been quite the upgrade on brand marketing strategies. With it, brands have improved on customer relationships and better catered to their customer's wants and needs. And one way to do this is through conversational commerce.
Chatbots have already evolved from their simple automated impersonal questionnaire days. And now, companies are scrambling to further improve them to go beyond simple notions and interact with the customer in a more natural way. But, this isn't the limit of what consumers expect with brand interactions. Apart from chatbots that could easily face consumer concerns, consumers also demand personalized brand interactions. A good tip to take note of is to remember their preferences and history. Simply remembering that a consumer has bought one product from you in the past can already hit the mark on that personalized marketing.
Brand Transparency
Hearing transparency, one could easily connect it to politics. And winning your consumer's trust is also a lot like politics. In a study conducted by Sprout Social, only 55% of consumers believe brands are transparent enough on social media. And in this trend, the audience is asking for more.
The top three topics consumers want brands to be transparent about are product/ service changes, company values, and business practices. And a couple of ways to cater to these are giving honest responses to consumer questions, admitting mistakes, pricing, marketing or manufacturing practices, and others.
It may be a huge step to take for some brands but, the efforts will pay off in the long run. It not only improves brand perception but, it also improves sales, customer service, and it can easily avert a crisis on the long haul. However, remember that transparency doesn't end in your words. It goes on to your values and to your actions.
Story Marketing
Once Snapchat broke into the market with their story feature, the world went bonkers over it. And now, stories have taken over almost every social media network out there. First, there were Instagram and Facebook. Now, even YouTube and WhatsApp has invested in these short story clips. And it doesn't end there because these stories only get better and better every season with updates on filters, stickers, and the like.
From casual behind the scenes features, these stories have evolved into powerful marketing tools. Giving life to your products draws the consumers in. And it looks like this trend isn't stopping any time soon. More and more brands are looking to improve their story content as features continue to improve as well.
Private Groups and Accounts
With the algorithm change in 2018, many brands, influencers, and the like were slightly thrown off balance. Their posts were pushed back and consumer engagement took a step back. So, brands and influencers took charge of new social media features to get back to their audience.
One of these features is Facebook's Groups. Last year, Facebook made this feature more useful to brands by allowing them to participate as business pages, creating social learning units, stories, and posting live feeds into the group. This not only huddles your consumers closer but, it also garners quick engagement.
On Instagram, influencers have turned their accounts to private. This not only gives them a boost from the algorithm change but, it also drives up the interest. And brands have quickly followed suit. Now, they also have private alternate accounts. To make circles tighter, Instagram also popped up with the new Close Friends feature. All these features make the truly interested consumers yearn to be included. And this, in turn, boosts the brand's presence on social media despite the algorithm.
Employee Influencers
Influencer marketing is undeniably off the hook. And in recent times, brands have come to depend on them to be their spokespeople. They have defined communities and are able to influence thousands if not millions of people. However, trust is also needed to build a lasting relationship between a brand and an influencer.
With some influencers faking brand partnerships to reach their goal, there is an increasing need for background checks and research for brands before they make a partnership. So now, brands are turning to their own people to speak for the company. A brand that binds closely with its employees seems more friendly and human-like, not a detached establishment simply funneling money. Because, with transparency, these people can provide helpful insights, relatable experiences and share their expertise.
New Networks
Facebook, Instagram, and Twitter might be the biggest social media networks now. But, any other rising social media networks can easily take the world by storm. As said earlier, 2018 was a rough time for some of these social media networks. One mistake could easily spend thousands if not millions of their users to look for a replacement. So, if there is a new network paving its way out there, don't be afraid to try and sign up your brand. It will be helpful to keep an eye on these platforms as they could also boost your brand in the future. If one of them makes it big, you won't need to catch up in haste or have any regrets at all.
Statistics and Analytics All In One Place
Gathering data is in itself a very time-consuming job. With the pace of social media now, statistics and analytics need to come in fast to make adjustments quick. And that's what analytics dashboards are for.
Compressing hours of manual work into a few minutes, analytics dashboards help you keep track every metric that comes in and it helps you monitor the effects of your strategies. These dashboards immediately give you a wide and more focused perspective on your progress. The best thing is that there are dashboards customizable to keep track of every platform you are on and what areas you want to track. This way, you can immediately keep track of your strategies and keep an eye on what works, what doesn't, and what needs to change.
Recommendations
Taking Advantage of Good 'Stories' For Your Business
3 Useful Tools To Help You Re-spark Your Old Content
Your SEO Strategy VS Search Engine Algorithms