Why a Strong Brand Identity is So Important for Your Business
September 1, 2017 Crystal Mateo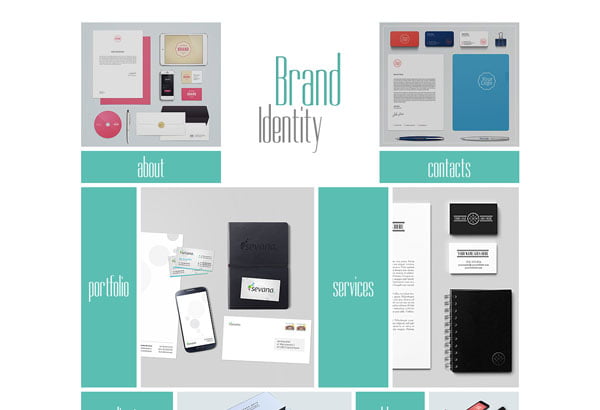 A brand identity is more than just placing a logo. In fact, it's an essential way to differentiate yourself from the competition. However, building and maintaining a strong brand identity is not an easy task. In some companies, the hardest part is gaining a strong commitment from their valued customers. For those that do, the rewards are completely great. Branding is considered one of the most significant steps in establishing your business. Indeed, the visual presentation of your product or service is an essential component when it comes to branding, but the graphic elements are just the beginning of the whole branding process.
Branding is just as important for small business owners as it is for large enterprises. Thus, a lot of corporate brands try to look for strategies that will appeal to the majority of their consumers. The benefits of having a strategically established brand can bring success and growth to your business. Regardless of your type of industry, you need a solid brand identity to stand out among your competitors and capture customers' attention. Let's dig a little deeper.
What is Brand Identity?
By definition, brand identity is the collection of specific brand elements put together in such a way that it portrays the right image to its consumers. While the terms brand, branding, and brand identity are sometimes interchanged, it all boils down to creating a strong image for your business. Keep in mind that your brand identity is what makes you instantly recognizable to your customers. Have your audience associate with your product or service, and in return, creates a connection between you and your customers, determines how your customers will perceive your brand and eventually builds brand loyalty. All brand identities should be drawn around certain visual elements that include:
Typography

Imagery

Color Palette

Form/Shape
Keys to a Strong Brand Identity
Whether you're a small or large firm, you may be faced with competing against brands that have devoted customers. That's why it's important for you to find ways that differentiate you with a solid branding process. Branding is much more than just placing a logo and a color palette. A strong brand identity should be well thought-out and properly planned. It should have the following:
Memorable – it makes a strong visual impact
Cohesive – each piece of element complements the brand identity
Distinct – stands out among other competitors and attracts attention
Easy to apply – It's intuitive and clear for designers
Scalable and Flexible – should grow and evolve with the brand
Solidifying Your Brand Image
Know Your Key Audience
The first step to do is to understand who your target audience is. Keep in mind that your target audience may consist of different groups, from teens, young adults, to professionals. It's essential to be as accurate as possible when defining your audiences. You need to determine exactly who you are targeting in order to create an effective marketing strategy that will speak directly to their particular needs and concerns.
Monitor Your Brand
Your personal brand revolves around the name of your business. You need to monitor it if you want to gain recognition in your type of industry. Brands must be maintained well and controlled all the time to ensure that they retain their essence and relevance with their key audiences. Conduct regular analysis and tracking to provide an ongoing market driven feedback on how to improve and maintain a strong brand identity. Let your brand represent your business well and be relevant to what you want to be as a professional.
Stay Consistent
Your brand strategy should be clear to everyone who comes in contact with your product. If your brand features the use of vibrant colors, then a commitment to the value of using vibrant colors should be evident in everything you do, from the packaging itself, the product, your objectives and your personal behavior. Impress your customers by using your brand strategy at every point of contact you have including customer service and personal commitment.
Implement Useful Strategies
Building a strong brand identity is a long process. You must implement certain strategies that will help increase brand awareness and strengthen your brand overall. Most businesses have established a strong social media presence using all the appropriate channels to communicate directly with their target audience. This develops a content marketing strategy that tells the audience exactly what the company is all about. Use rational and emotional brand perceptions that communicate with your target audience, as well as engagement and brand loyalty.
Develop Key Messaging
After you've defined your brand and target audience, it's time to send out your key messages and align them with your target audiences. The key messages will be the most important thing you want your audience to see after interacting with your brand. Remember that they should incorporate the unique aspects of your business with a splash of your brand personality and provide added value to your customers.
In Conclusion
Your brand identity is what sets you apart from the endless number of competitors. It shows your customers what your business is all about and what they can expect from working with you. If you want your brand to be recognized positively, then it's crucial that you secure your brand identity first and create ways that can accurately portray who you are to your customers. As with any small business, you may be competing against big brands with loyal customers. That's why you have to find ways to differentiate yourself with a reliable brand building process of your own. It may take time and patience to develop a strong brand identity, but if done well, it is certainly worth the effort.
Recommendations
Best Practices for Starting a Blog In 2018
Making Unsplash Work For Your Visual Marketing Strategy
Why Every Business Must Have a Mobile-Friendly Website