The Value of Having a Powerful Visual Design Strategy
August 7, 2017 Crystal Mateo
The idea that visual design strategy could be far more important than usability is quite an argument. But it shouldn't surprise us. A design has the unique ability to enhance practically every element of your marketing, content, and customer experience. Humans are attracted to certain things that look aesthetically pleasing, with several studies showing that both children and adults are more likely to trust someone that they find attractive. The same reason applies to apps and websites. People are more prone to act on something they find interesting.
Alternatively, some argue that beauty comes from the cultural and societal attitudes. When it comes to UX design, there may be several interactions or elements that we perceive as attractive because we connect them with usability. At the same time, there might be some elements that are attractive now but won't hold the same effect in a few months or years. However, we can't remove the fact that visual design is a major step in any website.
6 Essential Design Strategy Elements
Having good first impressions lead to longer visit duration. Invest in design. It's what matters most for drawing in users. From converting customers to building a long-term relationship, great visual design can play a major role in the success of your business. When used effectively, visual design can boost your business through visual communication, providing the power to inform, educate and persuade visitors. Here are the most relevant website sections that drew the most interest from viewers.
The business logo
The website's main image
The main navigation menu
The search box
The website's content
The bottom of a website
The Benefits of a Visual Design
Benefits of a Great Visual Design
Stronger Brand Identity and Recognition
Visual design strategy includes various marketing and digital strategies. A brand is what makes your business unique and stand out from other competitors. Visual design helps establish your visual identity. Using an effective visual design lets you shape the way your audience sees your business. Creating a positive experience for your visitors allows you to strengthen your overall brand message. Your visual design strategy must be centered around building a robust visual design that supports your branding efforts. Your brand should present an immediate connection to your company's mission and values as well as the product and services that you have to offer.
Improves Customer Loyalty
Emotion is the key to a great user experience. With a great visual design strategy, it creates a long lasting relationship with your visitors as you gain more visits and leads. But designing isn't just about getting customers and increasing sales. It's about gaining trust and loyalty from the people. When you produce a great visual design, it can create a more harmonious experience for your visitors and improves their engagement with your products and services. A well-designed brand helps create a professional appearance that builds trust and credibility, which is essential for any business. This sets your visual design efforts in a new and advantageous position where it enables you to be more responsive and communicative to the needs of your customers as your brand evolves.
Increase Sales and Market Position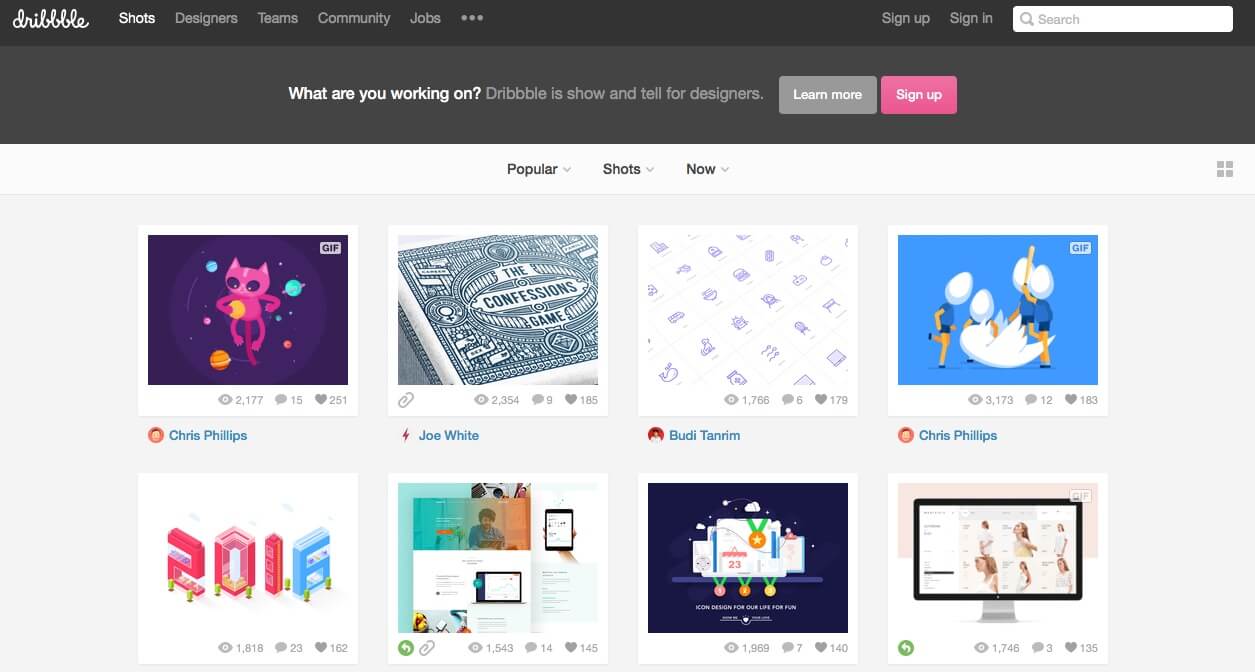 As people start seeing your company and brand differently, they start appreciating it more. If two companies have the same quality of products or services, it is guaranteed that a single customer will pick out the one they remember the most. Visual design helps them remember and therefore, the next time people search for a product, they will clearly go for something that they remember. If you start selling more products, the chances are that you are getting ahead of the competition. Make your brand more attractive by creating something innovative that touches your customers. With good visual design, you not only earn high visibility, but you can also transform your visitors into potential clients, which leads to increase in sales.
Communicates and Grabs Attention
A visual design strategy extends beyond creating brand recognition. It can be an effective strategy for getting more attention and encouraging your visitors to take certain action. A well-designed website will not only grab attention because of its features but also because of how it visually looks. In terms of buying online, the first thing that determines whether a person will try out a particular product or not is its design. If it looks unappealing, it will stay hidden unless customers have no choice. The use of a great visual design can improve many aspects of your business. Make sure to have a visual design that looks good to grab potential customers.
Recommendations
Driving The Right Engagement to Your Kickass Content
5 Important Things that Every Website Should Have
The Clickbait Lowdown: When and When Not to Use It