Stop Pitting Traditional Media & Social Media Against Each Other
June 21, 2021 Liezel Stephanie Lawagan
These days, we no longer look at a TV commercial and think, "Wow, that product looks great, and it must be since they say it is on TV." Instead, if something catches our eye, we go online, read reviews about the product, look for real-life pictures, watch how other people use them, and so on. It says a lot about how customers have evolved, and it is also one of the most significant factors fueling this entire traditional media vs. social media debate.
Some people say that traditional media is quickly becoming obsolete or that social media is a more effective marketing tool but what people keep forgetting is that these two things are in the same corner. They're working towards the same end goals. Pitting them against each other limits their potential and presents missed opportunities for your brand to exceed its goals.
At this point, everyone should realize that the conversation shouldn't be about which is better but instead how we can weave them together to create a marketing experience that exceeds goals and expectations. Before that, however, let's explore what this whole debate is all about in the first place.
Breaking Down the Social Media vs. Traditional Media Debate
First off, we have to be clear on what social media and traditional media are and aren't and what they do and don't.
Traditional media encompasses everything from TV, radio spots, billboards, print ads, and all other non-digital forms of media.  It's targeted towards a broad audience, and its goals are primarily to increase awareness and change people's perception of a brand. But, more than anything, it prioritizes finding and converting new customers.
On the other hand, social media describes the numerous digital platforms that allow audience interaction like Facebook, Instagram, and Twitter. It focuses on targeted distribution and is also used to increase awareness and shift perception. With social media, though, retention, sales, customer service, and even advocacy are covered.
To put this into better perspective, we can compare a TV ad to a Facebook campaign. The TV ad is explicitly made to catch people's attention and convince them to buy the product, but it ends there. Even though they can convert customers, TV ads do little to retain these people. On the other hand, the Facebook campaign also emphasizes catching the attention of potential customers and converting them. However, it also prioritizes retaining them and encouraging them to spread the good news about the product.
Used separately, they're both still powerful tools that could elevate your brand in different ways. Together, these two strategies can empower your brand and create more opportunities for you to design and put out relevant content that resonates and engages your audience no matter the channel they find it in.
Invest In Both Social Media and Traditional Media
Investing in both might be a considerable risk, but it might be one worth taking. Here are some statistics that prove you need to invest in both.
1. Active Discovery Happens on Social Media
Gone are the days when we discovered brands on TV or radio. These days, everyone finds everything new on social media. The biggest difference between the two channels is that discovery on traditional media is a one-way street. It's passive. On the other hand, discovery on social media is a lot more active.
Just because social media is number one in this field doesn't mean you should ignore traditional media. The biggest benefit of traditional media is getting your brand in front of as many people as possible. From there, people can then go to your socials, where they can engage with your brand. It's like using one as the gateway and the other as the hook to keep your customers invested in your brand.
2. Social Extends Beyond Marketing
Social media isn't limited to the marketing team. According to Sprout Social, 60% of companies use it for customer service, while 72% use it for customer engagement. More than that, other departments are also starting to incorporate social into their systems. Sales teams, for instance, are beginning to use them to reach out to potential customers, while product teams are using them to gain insights into customer feedback to improve products and services. With these, marketers can supplement each department's reach and effectiveness by using information like industry trends, customer feedback, and so much more.
3. Social Is Catching Up To TV And Radio
Believe it or not, TV still reigns supreme in brand awareness. 58% of customers still learn about brands through TV advertising. However, social is quickly catching up, especially with the younger generations. According to a Sprout survey, 55% of consumers learn about brands through social. This number climbs to 61% among millennials and 76% with Generation Z.
It is an inevitable evolution; however, you can still maximize the power of both by setting up your strategy with expanded creative resources, advocacy programs, and formalized awareness campaigns.
4. Communication Will Be Centralized On Social
One of the biggest perks of social is the communication advantage. People expect a two-way conversation with brands. 58% of business leaders anticipate that by 2024, social will become their primary means of communication. These numbers show that while you may reach a bigger audience with traditional media, people expect to be heard. That's why it's crucial to combine the two. Their combination ensures that once traditional media introduces a brand to the customer, they have a place to head straight to explore and start a conversation.
Traditional Media and Social Media Work Hand In Hand
The reality is that while both of these can work alone, brands need both to succeed. Using only one can have brands losing entire audiences or the opportunity to connect and engage with their audience. On the other hand, brands that can embrace both these approaches and find a way to meld them cohesively can broaden their audience, build better connections with their audience, and become a sure market leader.
Recommendations
Creating a Successful Social Media Strategy for Fashion Brands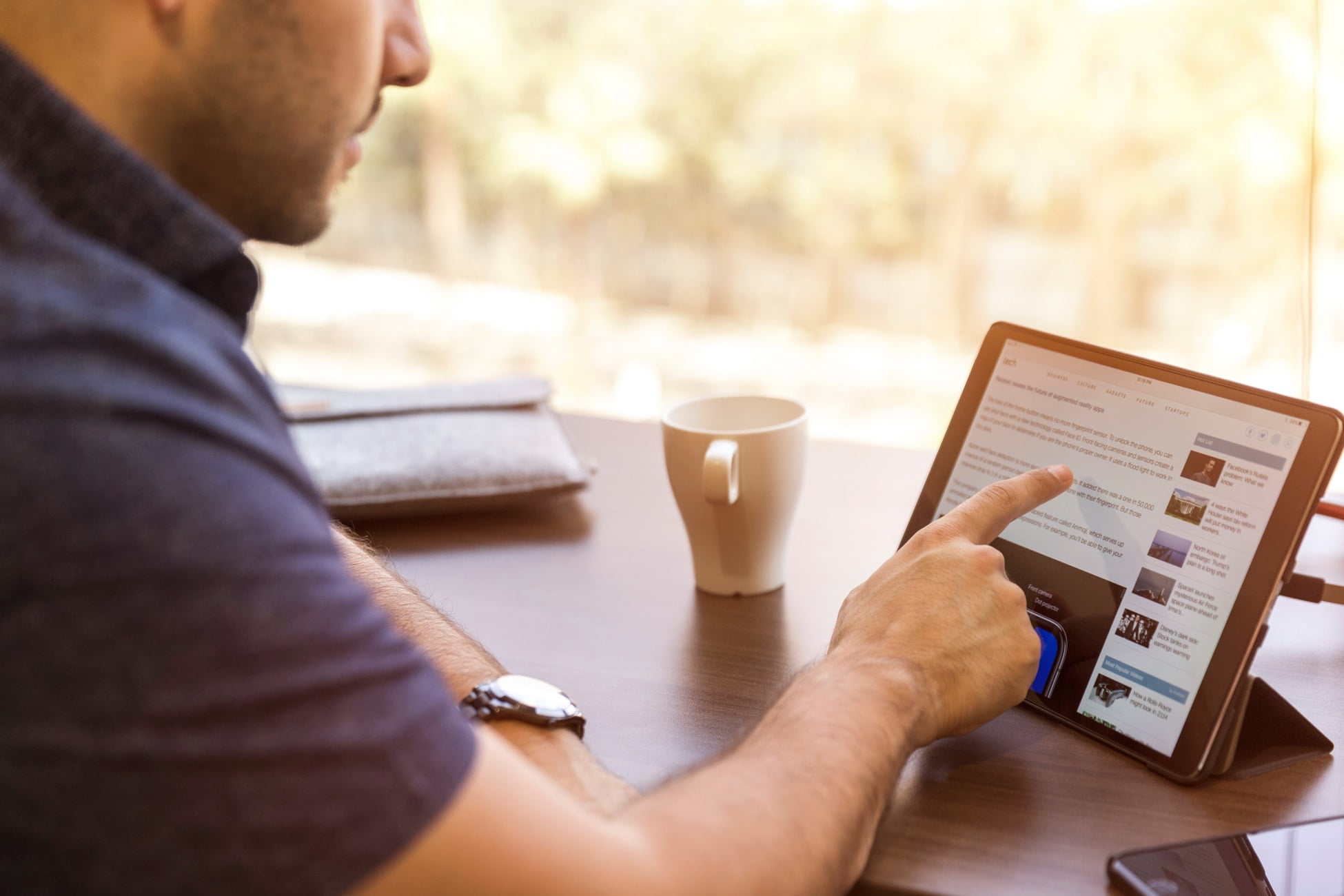 Why Sharing Content on LinkedIn Works
Not All Social Media Posts Are the Same: Types of Posts for Every Platform